About Three Village Psychological Services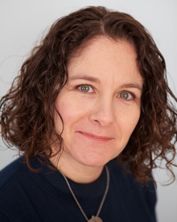 Dr. Sagit R. Vishnia, the Director of Three Village Psychological Services is a NYS licensed clinical psychologist. Her office is conveniently located in Smithtown Long Island and is easily accessible from almost anywhere in the mid-Suffolk County area. She has extensive experience in working with adults, adolescents and children who present with a variety of difficulties and needs. Areas of expertise include Adjustment Disorders, Anger Management, Anxiety Disorders, Attention Deficit / Hyperactivity, Behavior Problems in Children, Social skills training, Depression, Developmental Psychotherapy, Learning Disabilities, Panic Disorders, Parenting Issues, Play Therapy, and School Difficulties.
Three Village Psychological Services is located in the Solutions Professional building, 88 Terry Rd., Smithtown NY, 11787.
Dr. Vishnia also practices in an additional specialty, having worked in the field of Autism and developmental disabilities for the past 19 years, and having been a staff psychologist at the Matt and Debra Cody Center for Autism and Developmental Disabilities at Stony Brook University for eight years. Dr. Vishnia has had extensive experience working with children and adults with ASD and other developmental disabilities, in both home and school settings. Her area of specialties and expertise include social skills training, behavioral difficulties, anxiety and depression, relationships between children with ASD and their typically developing peers, school consultations, inclusion and individual and family therapy.
Dr. Vishnia is an adjunct faculty member at Long Island University. She is a member of the American Psychological Association as well as a Board member of the Suffolk County Psychological Association.
Dr. Vishnia has a Bachelor in Psychology and Special Education from Haifa University in Israel and a Doctorate in Clinical Psychology from The Long Island University, C.W. Post Campus in Old Brookville N.Y.
For more information and or to contact Three Villages Psychological Services please click here.